Zander Real Estate Team
Zander Real Estate Team represents the region's finest properties with exceptional skill using the most innovative technologies currently available. Zander Real Estate Team offers ultimate privacy and security, speed, and efficiency. Their years of full-time experience have given them a clear understanding of the mindset of home buyers and sellers and a thorough understanding of the regional marketplace.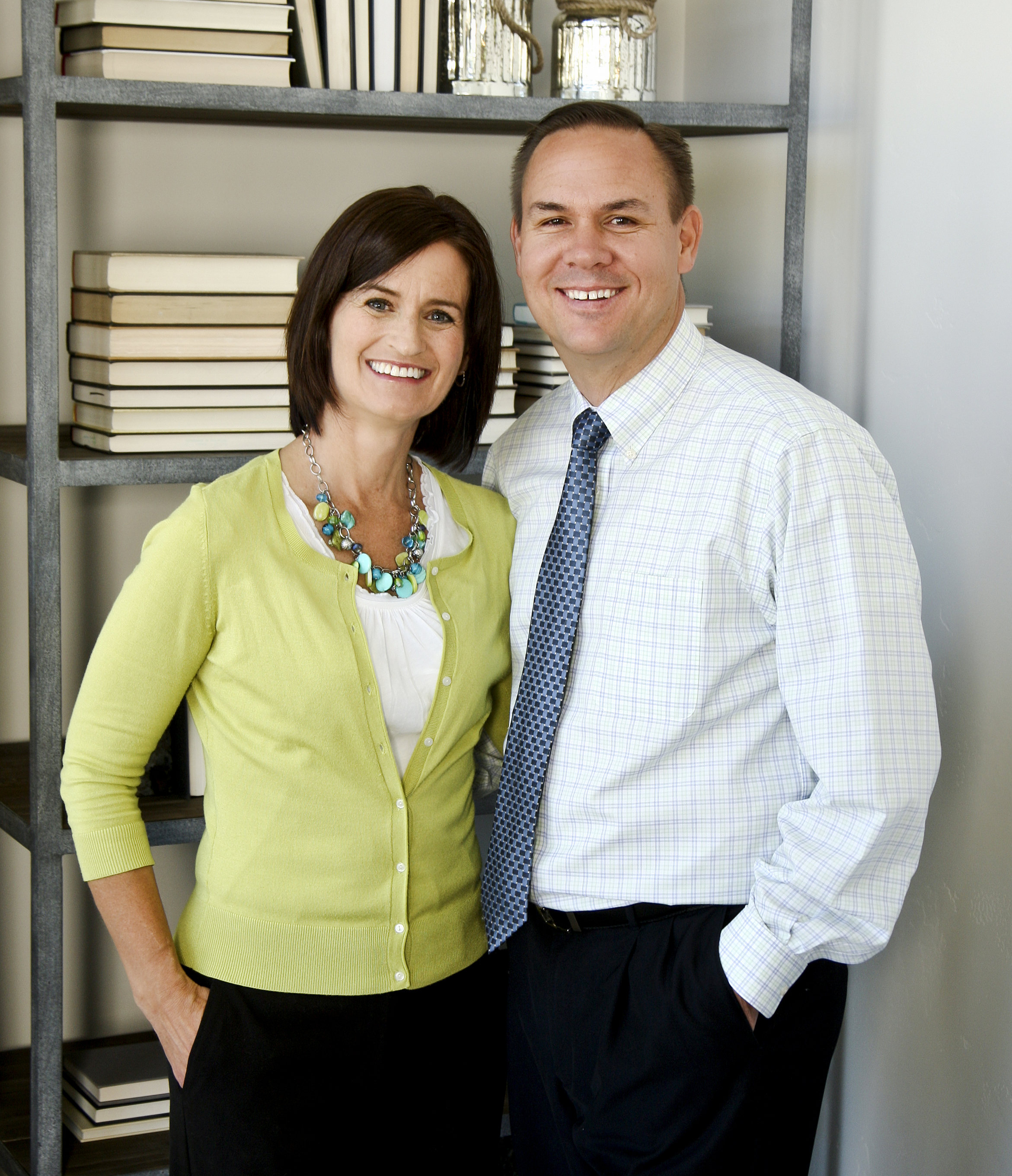 Corey and Tamara Zander love extending their real estate knowledge to the community. With their team of exceptional experts and a proven process, they make selling or buying your home enjoyable and exciting. They achieve exceptional results with a 101% "list to sale" price ratio. Ask them how!

Corey has been involved with real estate for 23 years. He finished his MBA in 2002 and began working for Kennecott Land, the development company behind the Daybreak community. His experience examining the national housing market and recruiting top builders has made him a visionary in the Utah real estate community.

Tamara is a passionate community advocate and volunteers her time generously. She was elected and is currently serving as Councilwoman for South Jordan City. She also helped successfully found and acquire land for Early Light Academy Charter School. She considers it an honor to also serve the community as a real estate professional.

With their passion for strong communities, it's no surprise that the majority of the Zander's business comes by referral. Like everyone they serve, you will receive the best protection and strongest negotiation they can offer. Their goal is to provide you such an amazing experience that you will feel like a hero when you refer your friends and family to Zander Real Estate. Contact them today to learn how they do it!

Kristie Todd • Listing Partner
As a naturally outgoing and high-energy person, Kristie thrives in the Real Estate Industry. After launching her new career as a listing partner at the Zander Real Estate Team, Kristie sold 39 homes in her first 9 months with the team. She loves people, so providing top-notch service to her clients is what Kristie does best.
Kristie earned her degree in Accounting from Brigham Young University and worked for 10 years as an International Tax Manager for Ernst & Young — the largest global Accounting firm — providing tax and business consulting services to some of the most successful companies in the world. Combining her knowledge of Business and Economics with Real Estate has created a magic fit. Kristie uses these skills daily with negotiations, market analysis, and client service.
Kristie is a native of Utah, and has served in many capacities in her community. She has 5 children and one grandson, and in her spare time enjoys the water, boating, and swimming. Kristie loves to sing and is living her dream singing with The Tabernacle Choir at Temple Square.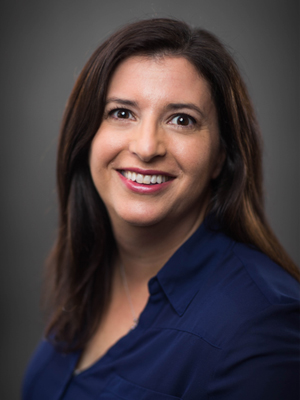 Andrea Newby • Buyer Specialist
Andrea brings 6 years of quality real estate experience to the team. She loves helping people find their dream home, and works hard to help every client realize their dream. She prides herself in reliability and consistency, and truly enjoys the challenge of negotiating and communicating needs on behalf of her buyers.
Andrea is married with 3 teenage children, and she enjoys going on trips with her family, reading, and spending time outdoors. Andrea grew up in Brazil and speaks Portuguese. She loves the beauty of Utah and loves to call it home.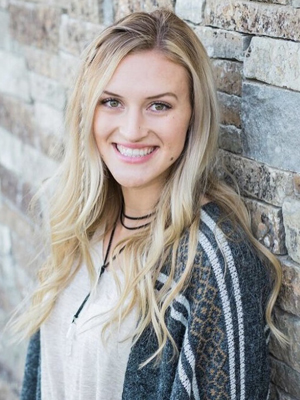 Shea Rasmussen • Buyer Specialist
Even from a young age Shea loved the idea of helping people find a home where they can raise a family and create memories together. Shea graduated from Bingham High School and then spent a year and a half doing service in Africa. Before joining the team, she did undergraduate studies at Weber State and Utah Valley University. Shea is a trained Buyer Specialist and Certified Negotiation Expert. Since starting Real Estate, Shea has discovered how thrilling it is to negotiate and "battle" for her buyers.
Shea is a talented volleyball player and shares her talents by coaching a young team of girls. Her free time is spent with family, friends, being outdoors and visiting the beach as often as she can.
Luke W. Zander • Buyer Specialist
Luke is the son of Corey and Tamara Zander and a native of the Salt Lake Valley. After graduating from Herriman High where he was water polo team captain for two years, Luke attended Brigham Young University Idaho, where he also met his wife. Realizing that he had a passion for the family business while studying marketing at BYU-I, he joined the team after finishing his studies there. Watching his parents serve the community by growing a thriving business and his own experience serving the people of South Africa full time for two years have given him a passion for helping people in his home community.
When not helping Utah home buyers/sellers, Luke enjoys making people laugh as well as water polo, skiing, hiking and anything getting him outdoors with his wife.
Matt Tobler • Buyer Specialist
In real estate Matt has always had a drive for excellence. He began his career focusing on the highly competitive arena of residential investment properties. He quickly gained the experience needed to find exceptional properties that met the high standards of his clients. After three years of industry experience, Matt was recruited by the Zander Real Estate Team to be a Buyer Specialist. He loves the challenge of finding his clients their ideal properties and has maintained the negotiation skills that are ever necessary in Utah's thriving real estate market.
Matt is an avid outdoorsman who takes full advantage of the terrific mountain biking, hiking, and camping that Utah has to offer.
Brett Wright • Buyer Specialist
Brett received his real estate license in 2002 and started a full-time career in 2005 selling new construction with his father under his uncle's new construction company. In the summer of 2005, Brett and his father also started flipping homes. He received a Master's Degree in Real Estate from Nouveau Riche University and in his 18 years of real estate experience, he has completed wholesale transactions, fix and flips, owned and sold income property, lease options, seller financing, new construction and land acquisition and sales.
Brett loves to make people laugh. He plays the piano/guitar and sings. He plays competitive basketball, golf and tennis. In his free time, you'll find him backpacking, fly-fishing, camping and boogie-boarding during summer and fall. He also speaks French fluently from 7 years of school study and 2 years living in Paris and Normandy, France. Brett is also a single father to 4 amazing kids from ages 8 -17 years old.

Stephanie Sant • Marketing Manager
As the Marketing Manager, Stephanie handles the marketing and administrative aspects of the home selling process. This includes posting information on the MLS, scheduling photos, weekly check-ins, etc. She makes sure everyone is updated and the selling process is smooth and timely from beginning to end.
Stephanie is the mother of 3 and loves to camp and be outdoors. She has known the Zander Family for 16 years and worked with Corey Zander at Kennecott Land when the Daybreak community was conceptualized and constructed. She started working at the Zander Real Estate Team in August 2016 and has enjoyed being part of such a great company! Stephanie has a contagious laugh and loves helping people. She looks forward to meeting and working with you!

Jamie Jones • Closing Manager
As the Closing Manager, Jamie gives specialized care to our clients after they enter a contract to purchase a home. She handles the administrative aspects of the transactions such as paperwork, inspections, and appraisals. She helps each client understand the process and ensures that all deadlines are met and the transaction runs smoothly.
Jamie first met Tamara and Corey Zander when they helped her and her family sell and purchase their homes. She loves being a part of the team and plays a crucial role in our work to serve our clients.
Hansika Bingham • Administrative Assistant
As the office administrative assistant, Hansika greets all guests at the front desk and is the activation specialist for the Zander Real Estate Team. She is an incredible support to the team and our clients.
Originally born in Sri Lanka, she witnessed great sacrifices by parents to ensure their children would have lives filled with hope and promise. Through the perseverance of her parents she moved to Maryland at a young age. She earned a degree in Psychology at Brigham Young University Idaho. She values the insights into human behavior and critical thinking that her education has afforded her.
Hansika lives in South Jordan with her husband, Daniel. In her free time, she enjoys traveling, reading, spending time with her dog Titan.
JD Koch • Director of Inside Sales
At Zander Real Estate Team, we want to help our home sellers get top dollar for their home by increasing their visibility to as many qualified buyers as possible. One of the best ways to do this is to increase our own client base and keep a healthy economy of buyers and sellers working together at all times. JD uses his extensive background in sales and marketing to bring more clients to the table so that everyone has the best chance of finding their perfect match.
JD is a health enthusiast and loves playing music, sailing, and tinkering with projects.