Selling a Home in Greater Salt Lake, UT
Selling your Utah home?
For those hoping to sell real estate in Utah, the good news is the market is moving along steadily and finding buyers is more than possible to do.
The Greater Salt Lake is a unique and diverse area. Each community has its own character. Each neighborhood appeals to a different buyer. To obtain the highest possible sales price for your home, the marketing must reach the right buyers with the right message. We have the network and experience to do this.
About Zander Real Estate
If you are looking to potentially sell a home in Utah under our current market conditions you should know that this can be a very enjoyable experience with less stress than you would expect.
We are lucky to live in such a thriving community. There is a lot more involved than posting a home up on MLS and waiting for the calls to come in when selling in today's environment. Technology and progressive marketing tools play a huge role in selling a home quicker and for more money. If you are considering selling a property we encourage you to connect with our team to learn more about our process in selling a property that has been the reason why our clients have been able to sell homes quicker and for more money than the average.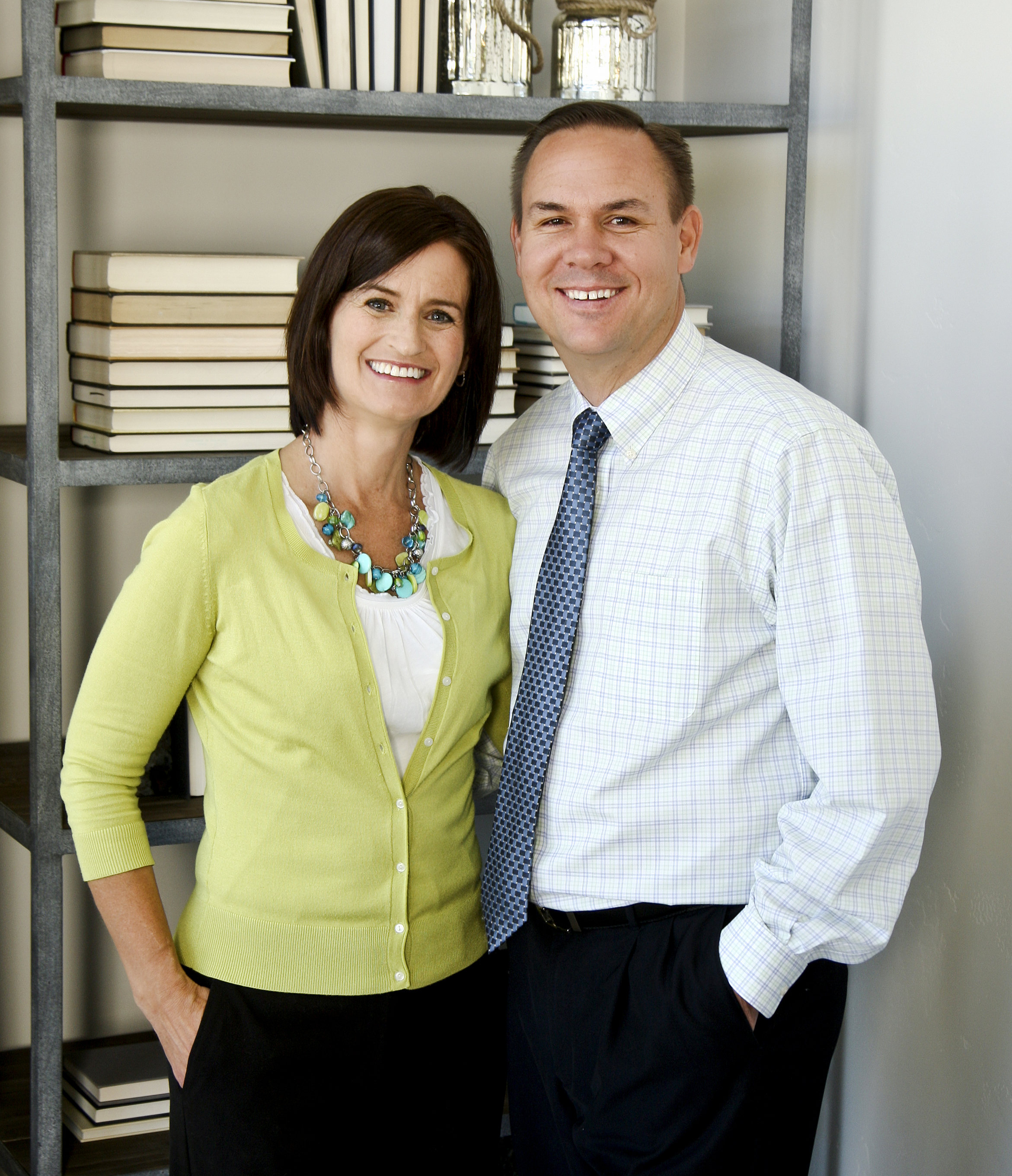 Corey & Tamara Zander with our team of specialists extend our knowledge of the real estate market to you. We enjoy the exciting process of helping you list and successfully sell your home. We have a detailed process and a proven record with 101% "list to sale" price ratio. Tamara started in Real Estate 9 years ago and Corey joined her a year later. In Fall of 2016, they opened their office in Daybreak (South Jordan, Utah) and a year later became their own brokerage. During all phases of a listing from the initial paperwork and promotion through the very last details of the closing, we personally attend to all of the details. As a result, the large majority of our transactions come through referrals and repeat business.
Pricing and Showing your home
Home prices that are inflated can result in more days on the market and less buyer response, so it's important that your home be priced correctly. Buyers get excited about new listings, so realistic pricing is key to getting people to tour and make offers on your home, particularly when you first list your home.
Once we've set the price, we then showcase your home to entice buyers. Qualified buyers will be impressed by the simple measures we take to dress up your home and feel impressed to make you an offer on your home.
Our marketing plan guarantees maximum exposure - through pricing, staging, agent accessibility, and visibility, both on and offline. Our goal is the successful sale of your home and we will do our best to achieve that and find you the right buyer.
About the Zander Real Estate Listing Team

Tamara Zander
Tamara is the co-owner and lead listing agent. She has been in the industry for 9 years, helping hundreds of clients sell their home. Tamara is in the top 1% of the top ½% of all Real Estate Agents in the Salt Lake Valley.
Kristie Todd
Kristie is Tamara's listing partner and joined the Real Estate industry last year after working in the financial/tax industry.
Both listing agents are exceptional at negotiating and advocating for their clients.
Schedule a Listing Appointment
At the appointment we will:
Learn more about you, what your goals are and your future plans
Review our services and discus in detail how we can serve you.
Tour your home and take notes of special features, upgrades and discuss recommendations for preparing your home for the market.
Pricing will be discussed in depth by reviewing our complimentary market analysis and your thoughts.
Paperwork will be signed if everything is agreeable, solidifying our partnership in successfully selling your home.
Call us TODAY to schedule your listing appointment: 801-446-2662